Solar Radios
More than 60,000 solar-powered radios pre-tuned to Radio 4VEH have been given out, particularly in rural areas where people have little or no electricity.  With one radio serving a household, hundreds of thousands of people listen in via these sun-powered "little missionaries."
This work of evangelism—led by Emmanuel Félix and supported particularly by mission teams through Men for Missions—has brought many thousands of people to the Lord, birthed churches in former Voodoo strongholds, and put tools for discipleship into the hands of isolated believers.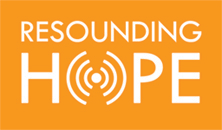 Now through the Resounding Hope initiative, we aim to distribute 160,000 solar radios, now loaded with an audio New Testament in Haitian Creole on MP3 – and reach one million people with a message of hope in Jesus.
Join us by sponsoring a radio today. Visit Resounding Hope website for more information.